GFI Israel is expanding its graduate-level course on alternative proteins to three universities - a critical step to empowering the next generation of alternative protein researchers.
For the very first time, a comprehensive  graduate-level course on alternative proteins is being offered in Israel—a critical step to developing the next generation of alternative protein researchers.
GFI Israel launched the first pilot course at The Hebrew University of Jerusalem in the spring semester of 2020. Appropriately named "Cultivated Meat and Plant-based Meat", the course was offered in the Faculty of Biochemistry and the Food Sciences. Since then, the course has expanded to two additional universities: Tel-Aviv University and Ben Gurion University. GFI Israel senior scientist Dr. Tom Ben-Arye designed and taught the course with the support from GFI's science and technology division and GFI India. 
Why did GFI develop a university course?
Alternative proteins are one of the fastest growing areas in the food technology sector. Just recently, Impossible Foods announced they are hiring 100 additional scientists, and demand will likely increase rapidly in the next decade. To meet that demand, we need more scientists and research proposals. And students are highly interested to join this field, but they don't have the right background. 
To address this bottleneck, GFI Israel developed a course to educate those who want to join the field. In Tel-Aviv University, the pilot course on alternative proteins broke the registration record with 70 graduate students joining the course. To maximize the course's impact, students will develop research proposals with guidance from GFI. 
Over the next few years, both the alternative protein industry and academia could leverage upon courses like this to bolster the alternative protein talent pipeline. GFI is working with several universities that want to incorporate the course into their curriculum, and we're excited to support developing similar courses in additional universities in life science faculties.
As the Covid-19 pandemic intensifies, it reminds us that, for our health and the planet, we must find new, better ways to produce meat. It is the time to empower the next generation of researchers to dedicate their career to alternative proteins. To propel the alternative protein industry forward, we need to educate and train young scientists in the field, and GFI is committed to leading the way.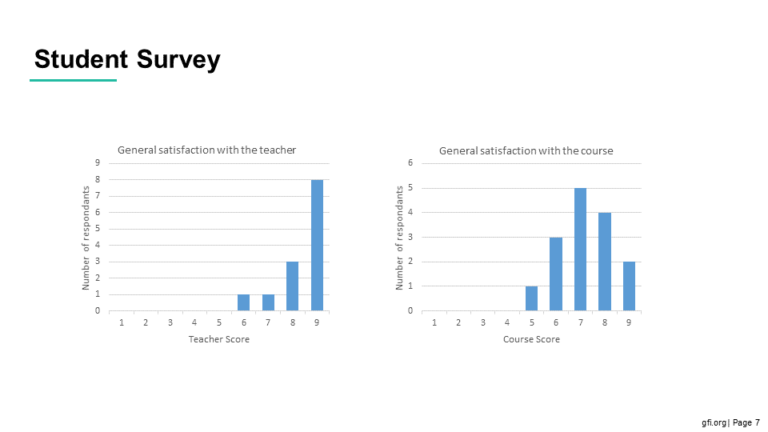 What students can expect from the course
The single-semester course includes 26 hours of lecture (four of which are invited lecture), and a project-based learning on one of the three topics related to alternative proteins: cultivated meat, plant-based meat, and fermentation technology. 
The lectures for each topic were developed by experts in the field, including GFI Israel senior scientist Dr. Tom, Ben-Arye and academic engagement manager Dr. Michal Halpert, as well as GFI India science and technology specialist Siddharth Bhide. These experts guide students in developing research proposals in plant-based meat, cultivated meat, and fermentation technology. 
Cultivated meat topics include cell culture, tissue engineering, and meat composition and structure. Plant-based meat topics include raw materials, product development, and organoleptic propertiescharacterization of products. And fermentation topics include traditional, precision, and biomass fermentation. Last semester, guest lecturers included Dr. Mark Post, Maastricht University Professor and Chief Scientific Officer for Mosa Meat, ,Wageningen University Professor Atze Jan Van Der Goot, Equinom's Vice President of Marketing Itay Danaand GFI Israel managing director Nir Goldstein.
Last semester's course yielded 15 research proposals. were presented, including seven noteworthy ones:
A cultivated meat single-use bioreactor (Gilad Gome, Ph.D. student)

Production of a meat-related molecule in soybeans (Liza Lykhachova, M.Sc student/thesis)

Optimizing chickpea protein isolation for downstream HME (Rinat Geyman and Ofir shechter)

Optimizing precision fermentation of Beefy Meaty Peptide (Dor Halperin and yeshurun levi)

Extraction and characterization of Mallow leaf proteins (Shira Barzelai)

Improving bovine FGF2 stability using computational methods (Vladimir Mindel and Idan Harush)
Optimization of HME of wheat and pea protein (Yuval Daskal)
And fFollowing the course, one student pursued a career in cultivated meat and joined one of Israel's alternative protein the Israeli startups.
And a last word from a student: "The assignments were difficult but very educational. A very important exposure to the world of research."
Next steps for advancing alternative protein education
The impact of this course has strengthened GFI's resolve to develop the field of academic instruction—a natural part of advancing academic research into alternative proteins. There is no better place to sow the seeds of scientific enthusiasm than among curious, dedicated students. Tom has expanded on the pilot course's content, and the course will be offered in three Israeli campuses this academic year (The Hebrew University, Tel-Aviv University, and Ben Gurion University). The course materials, which include speaker notes, and are being recorded in English and will be available on demand.
GFI is ready to expand these efforts internationally. We are working with universities in Israel, Brazil, Switzerland, and Singapore. And we hope to partner with additional universities around the world to set up academic courses on alternative proteins. GFI provides the course materials and counseling free of charge, and offers support every step of the way. And together, we look forward to raising the next generation of alternative protein scientists. 
If you are interested in exploring how your university could partner with GFI to establish an alternative protein course,  contact tomba@gfi.org for additional information.